How to Build Virtual Sales Rooms With Interactive Features
Read Time:
2 Minute, 50 Second
Virtual sales rooms help businesses establish a closer and more natural connection to their customer base. They are generally used for sharing various types of content that is relevant to your marketing, as well as constructing a personalized approach for your potential clients.
So, you have all of the info in one place. That can be convenient for both you as a brand that wants to hear from its prospects and for your prospects, too. Check out this tool called Heybase: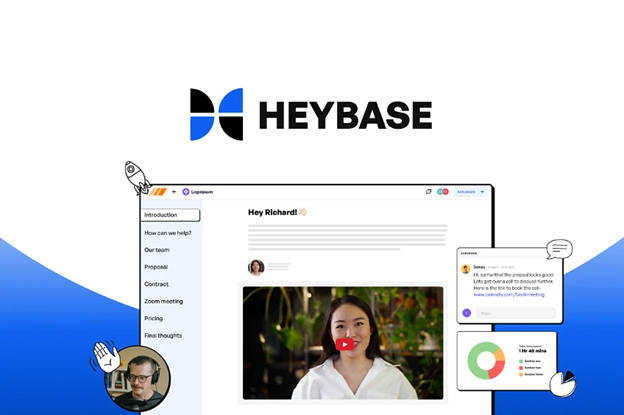 Features
This tool can offer many features to help you close your sales. One of the features is the fact that it can help you provide your customers with individualized experiences. Naturally, everyone appreciates when you go that extra step and make them feel special.
Heybase can give your clients a way into the database containing information about your business and your products exactly when they want to access it. Naturally, you have a hand in choosing the style and how you want to represent your brand. Customizing it to your customers' wants and they will surely appreciate it.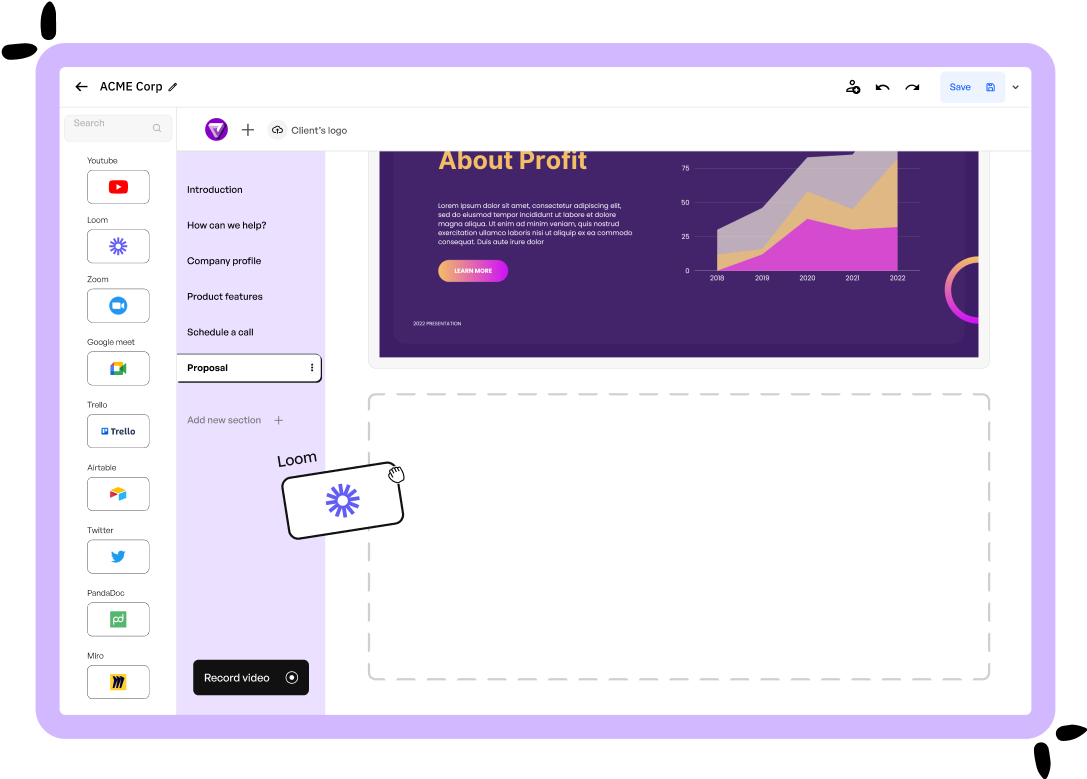 Making videos that can strongly influence your prospects can be extremely useful when you want to convert as many potential buyers as possible.
Communication is key, and Heybase knows this. That's why it can establish and maintain an efficient line of communication with your customers. Through this platform, you can easily hammer out deals with your prospects and answer any questions they might have.
Not to mention you can collaborate with your team and keep in close touch with them, so they know what the plan is.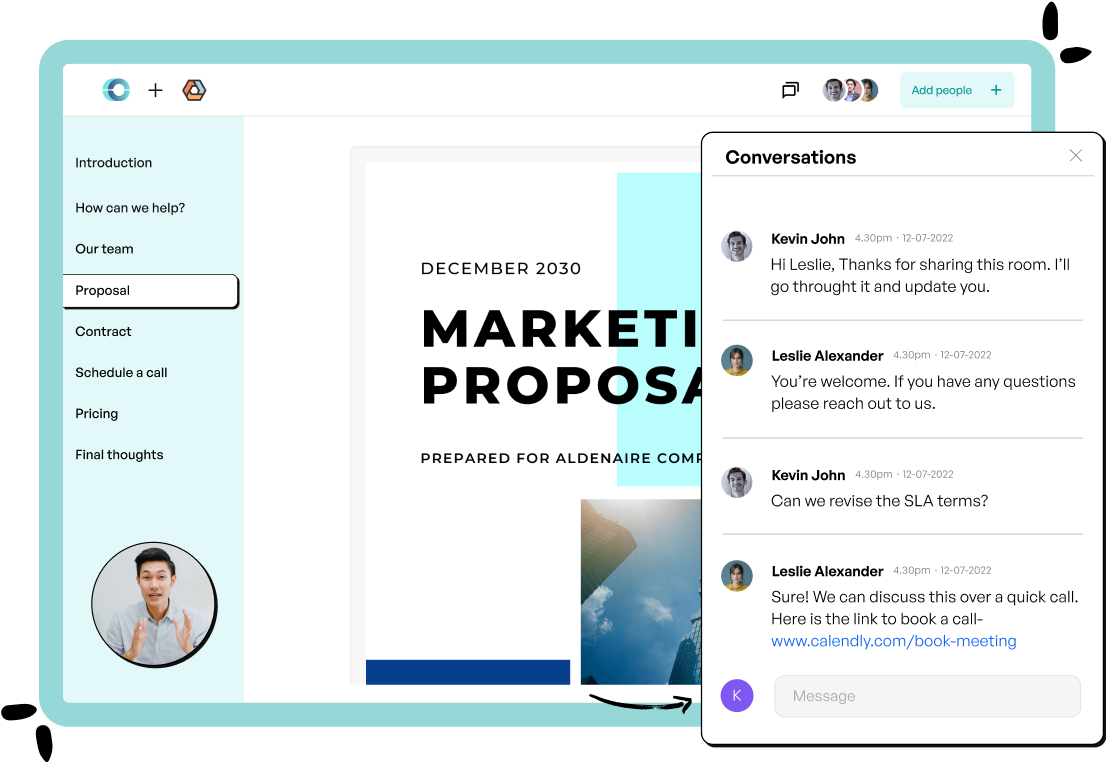 Furthermore, you have an overview of every single current deal. From there, you can research and see what works and what doesn't. This way, you can be sure that the deals are going to be closed.
You have numerous attractive ready-made templates at your disposal. They include welcome notes, a list of your previous projects, documents, your brand profile, a calendar, and more. Everything you need to present your company in the best possible light.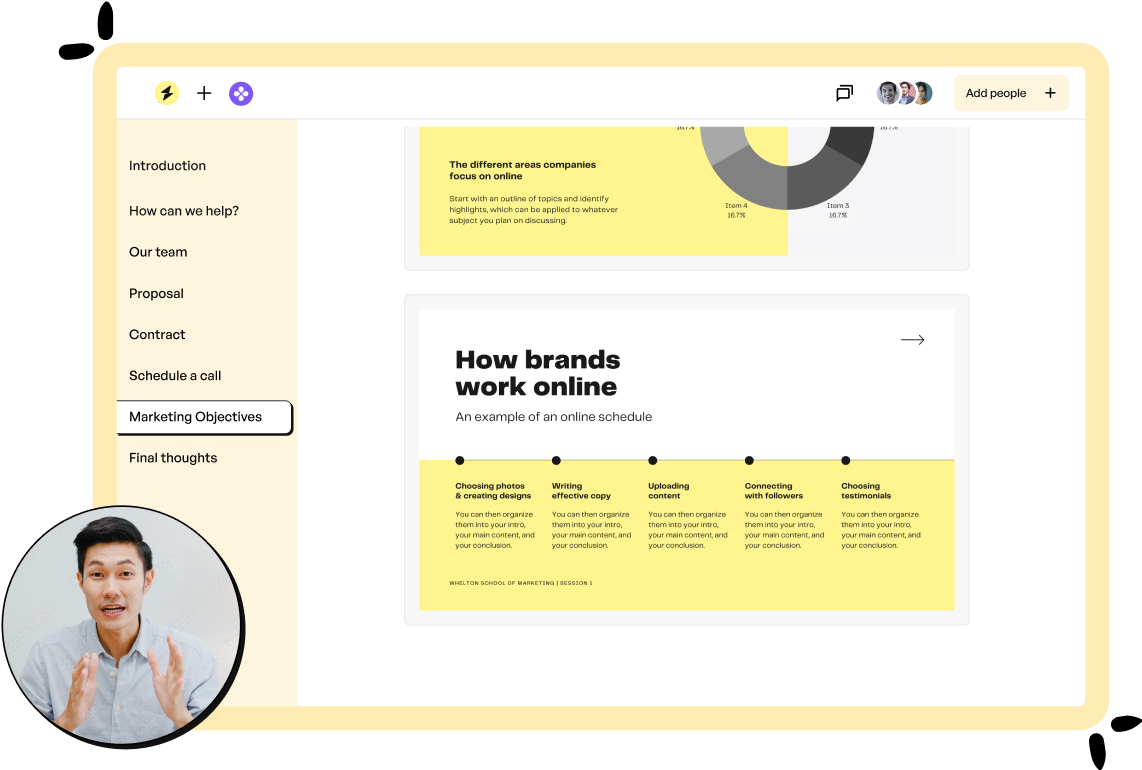 Sharing your makings with your customers is as easy as it gets, as you can create shareable links that lead your prospects directly to where you want them to be.
The main dashboard is clean, centralized, and packed neatly in one place.
Even if one of your team members isn't available to make a sale, you can add multiple of your employees in one room so the sale can be pushed at any time.
Pricing
Heybase has two different packages you can buy. Both have the same features included in them and are one-time purchases. This means no pesky monthly subscriptions. Buy it once, and it's worth a lifetime.
Tier one gives you a platform 5 of your team members can use and 50 sales rooms. Tier 2 has a capacity for up to 20 users, a limitless number of sales rooms, as well as your own custom domain and removal of Heybase's branding.
Conclusion
With Heybase, you can create the perfect sales rooms. It's simple yet offers enough features to make it elaborate. Connecting with your prospects and closing sales has never been easier than with this tool. There's a 60-day free trial available, too. Check it out with no commitments; you'll see it's the perfect companion for building interactive sales rooms.