Best Free WordPress Reset Plugins
Read Time:
4 Minute, 0 Second
We are sure you are already familiar with the magical platform called WordPress. WordPress is a platform that allows you to plan and develop the perfect website according to your needs and desires. You can customize the appearance, content, and everything else at will. In addition, the possibilities are endless because WordPress offers many plugins that will provide you with additional functions and options. By using plugins, you usually save time and money, and you get a lot more options.
Sometimes we come across situations when it is necessary to reset the WordPress website. It is essential to reset the WordPress database when building a website from scratch. This is when website managers often experience fear and panic and start looking for professionals who will solve this problem as quickly and painlessly as possible. However, we mentioned plugins. Plugins can help you to do a lot of work yourself, without anyone's help. Developers try to adapt plugins to amateurs, that is, people who have no previous experience with design or coding.
The reasons for restarting the website can be different. However, one thing is the same – the best plugins you can use in such situations. We have compiled a list of the best free plugins that can help you to reset the database without anyone's help and start building the website again. Let's look at the list.
WP Reset is one of the best and most popular plugins of its kind on the current market. As many as 200 thousand satisfied active users gave him their trust. Would not that mean that this plugin is something special? Let's see.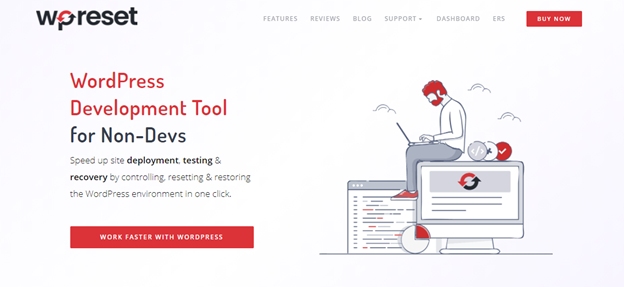 The main feature of WP Reset is that you can quickly and easily reset the database. With the reset, you do not have to change other files – you can choose the themes you want to reset yourself. However, you should know that the reset process must be secure. Sometimes it happens that you reset the database and do not save data that you might need someday. With the use of WP Reset, there is no worry. After all, you can make a backup copy of the data which will make it easier for you later because you can restore the data with one click.
WP Reset is one of those plugins that can be used by professionals and people without knowledge. The plugin deletes data such as pages, entire content, users, media entries, and default WP database tables, so you must pay attention to backups.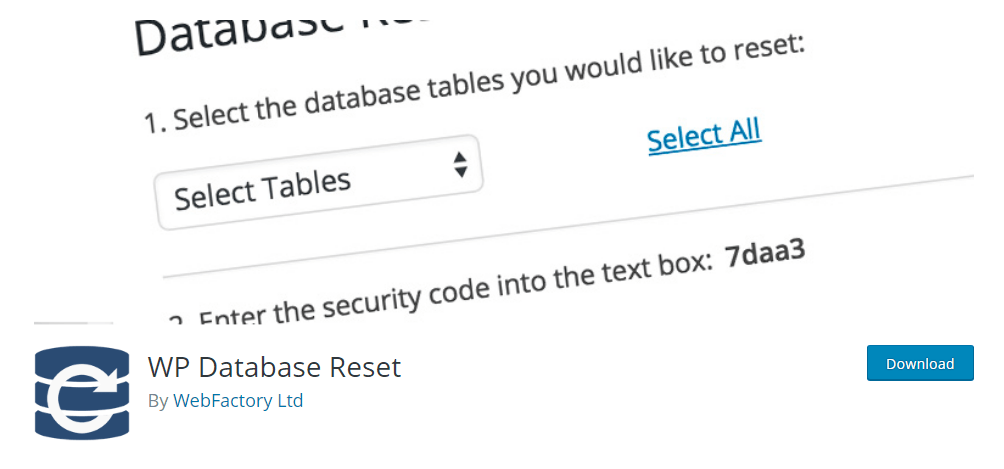 WP Database Reset is another effective and popular plugin on the current market. Its popularity cannot be dismissed either, so let's see what this plugin has to offer.
We could say that it has some of the same basics as WP Reset. It serves to allow you to reset the database, and it supports the latest version of WordPress. It is characteristic that you can choose which and how many tables you want to reset, and essentially you can reset all tables with one click. So saving time is guaranteed. Also, reinstalling WordPress after a reset will take a full five minutes. Pretty good, right?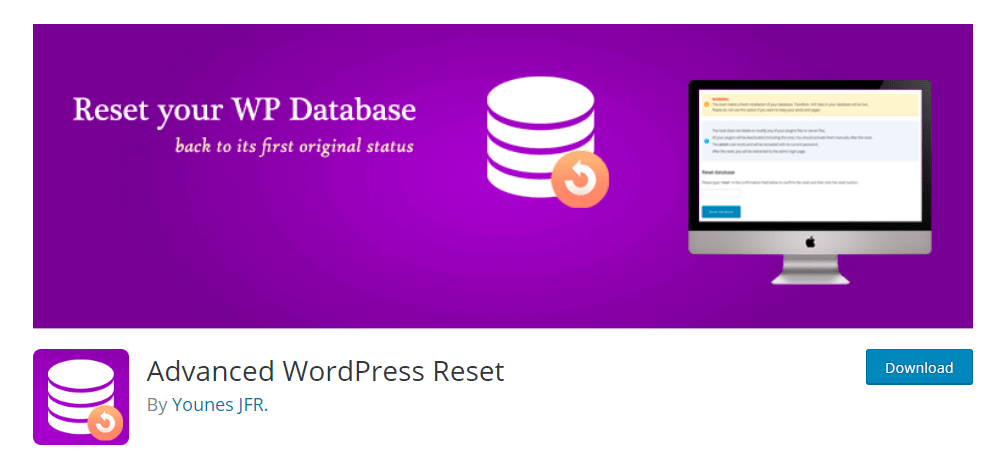 If saving time is your first priority, then the Advanced WordPress Reset plugin could be the right solution. This plugin will allow you to not have to reinstall WordPress after the reset. This additionally saves time because you will not have to wait for the installation every time after the reset. Although with some plugins the reinstallation requires even a few minutes – for developers it can be an additional burden. What else does this plugin offer us?
Fast and easy to use
The blog can have the same name again
Support for multiple pages
Complete reset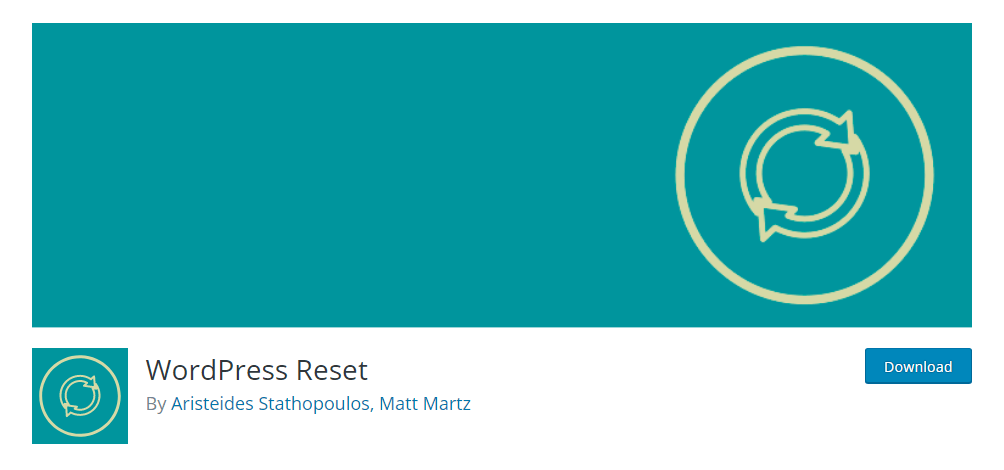 One of the easiest plugins to use of this type is WordPress Reset. This plugin pretty much shares the options and functions with the others we listed previously. It is fast and user-friendly. However, when developing the WordPress Reset plugin, the main goal was to make it fully customizable for theme and plugin developers. But that does not necessarily mean other people can not use it. There are many options, such as you do not need to change other files
enables the use of the same password and e-mail
full reset
with permission, level_10 recreates the administrator
Final Words
Maybe now you can see that resetting a WordPress website database using plugins does not have to be a demanding job. Always keep in mind that for any work with a WordPress site, the use of plugins can make the job even easier, and save time and money.
We hope that our list of plugins will be of great use to you in your further work. Choose plugins according to your needs and wishes.